CUTTERRED FLESH/ SMASHED FACE
Artwork and Full album layout for the 7Ep Split for bands from Czech Republic.
---
".For the SF side we would like something apocalyptic, with an ecological touch, in the sense that man is devastating the earth and nature. And for the CF side...hmm, something based on the band's name Cutterred Flesh would be great ... thinking about some real fucked up butchery ha ha"
/Luboš Kristek (SMASHED FACE) - Vocals/
---
Facebook (SMASHED FACE): facebook.com/smashedface

Bandcamp (CUTTERRED FLESH): cutterredflesh.bandcamp.com
Facebook (CUTTERRED FLESH): www.facebook.com/Cutterred-Flesh-158482622234
---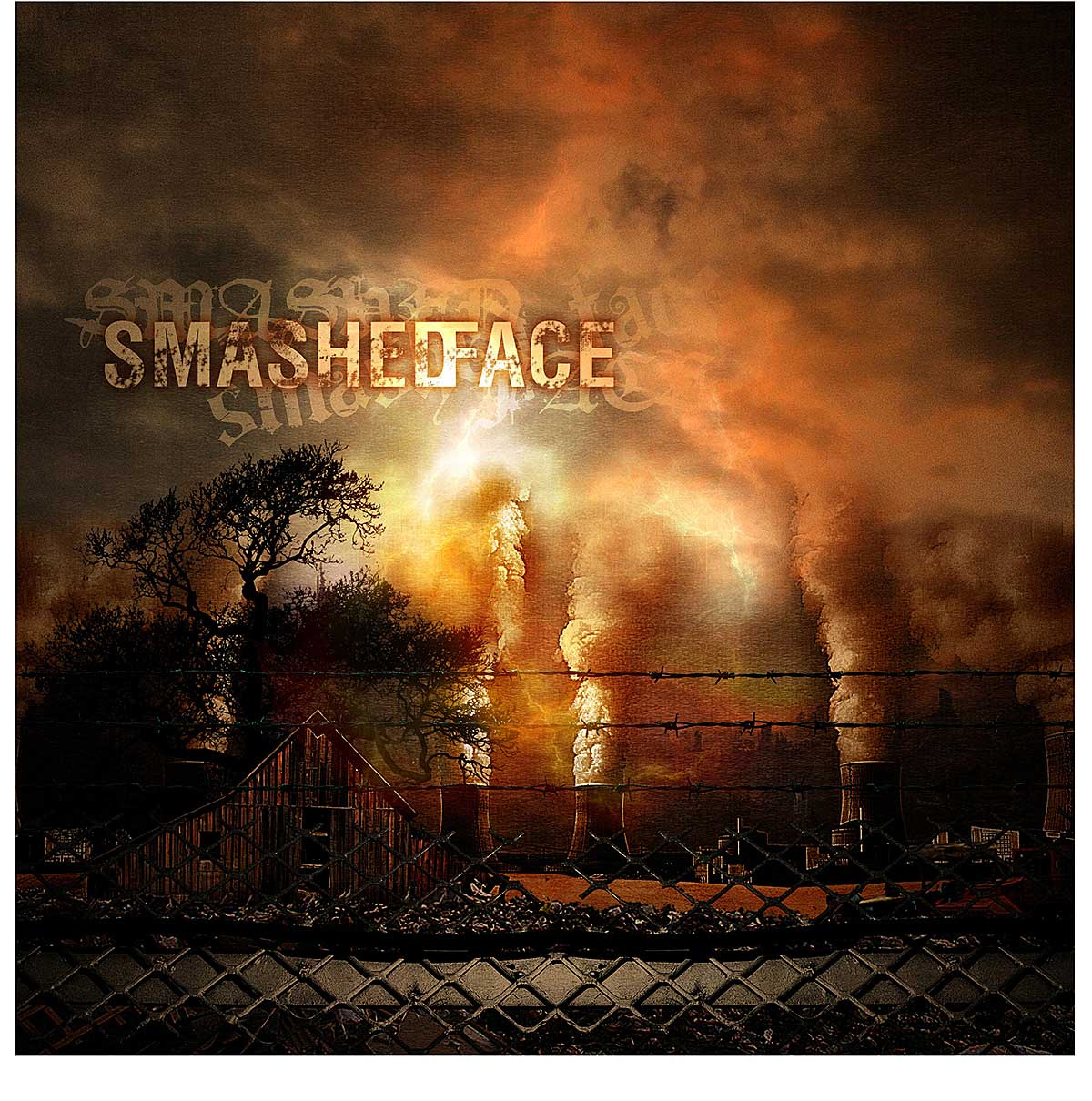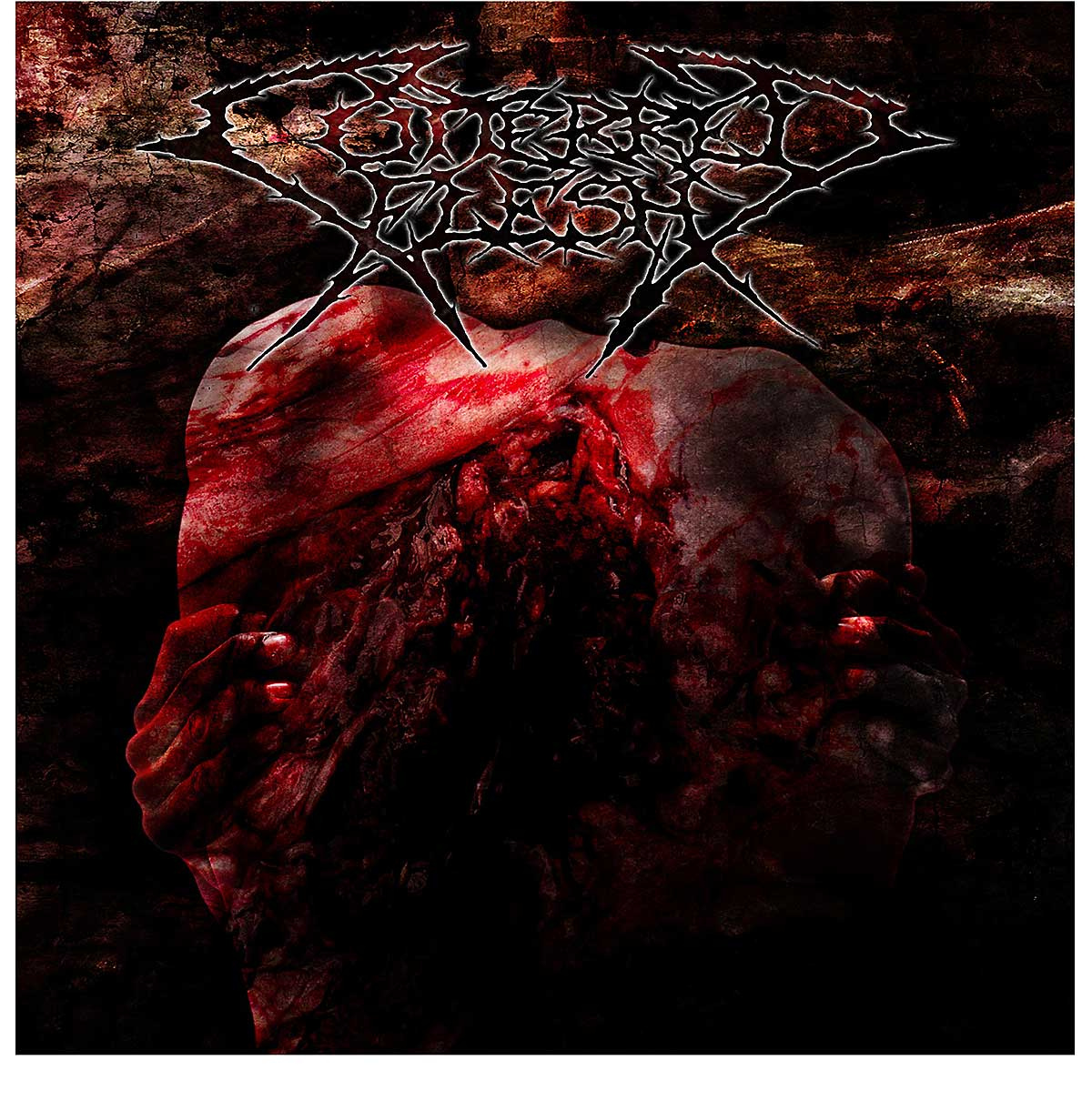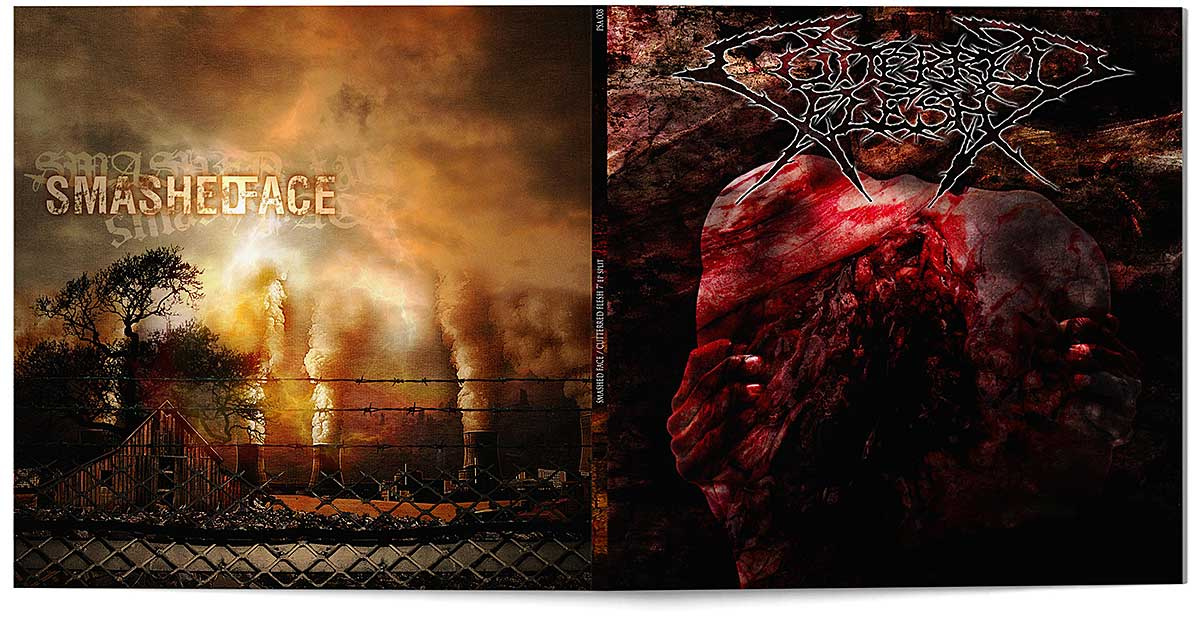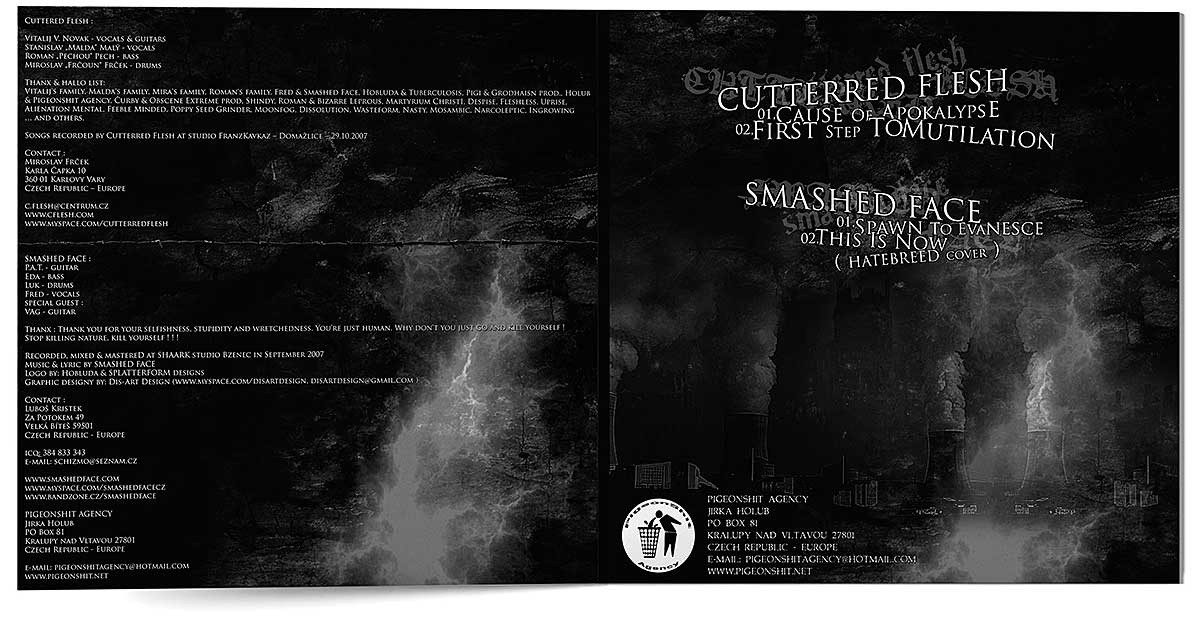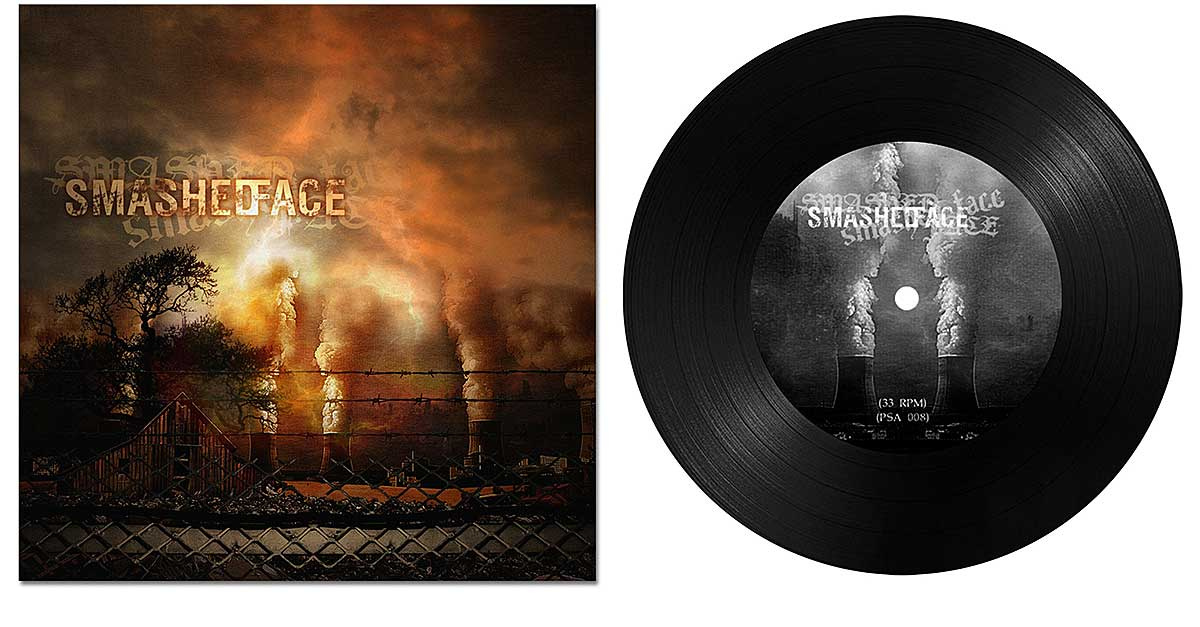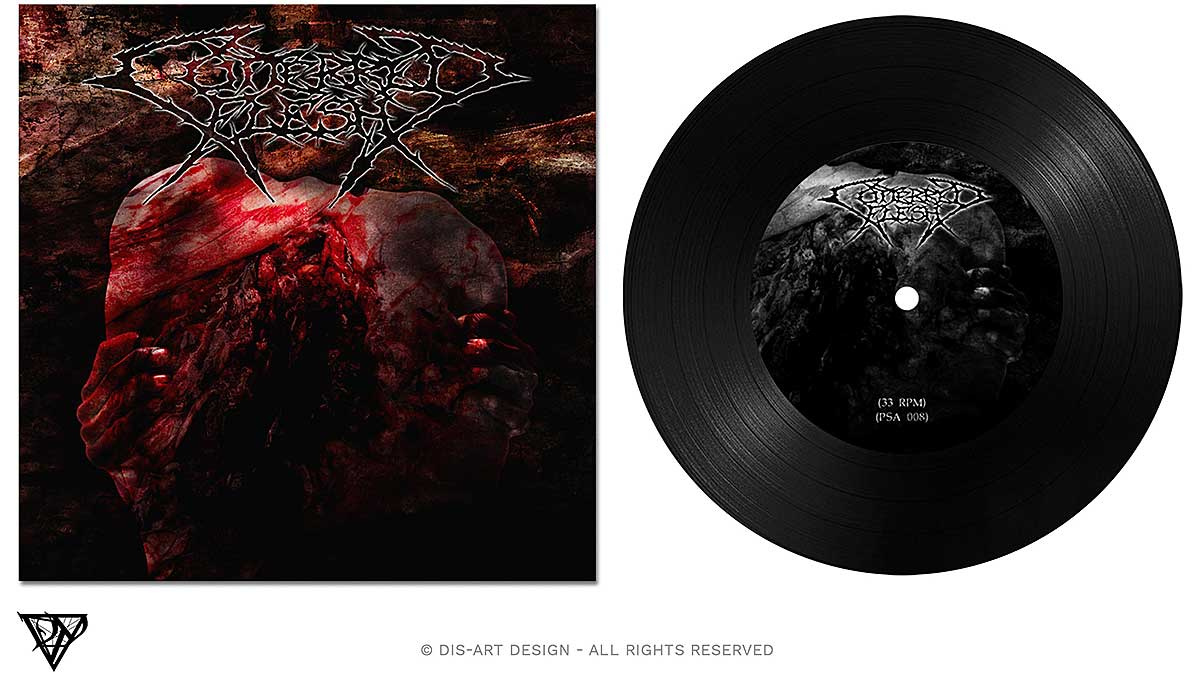 Interested in working with me? Just send a message here:
CONTACT ME