UNCONVENTIONAL DESTRUCTION
Artwork and Full album layout for Death Metal/ Grindcore outfit from Italy.
---
"The name of the cd will be "Flood to Euthanasia."
In front we imagine some Crist like figure with crown of thorns but with sick and demonic look facing to the crowd. Behind the crowd we like the idea of flood, like tsunami, imagine gigantic waves behind the crowd that slowly crush them away. In the waves will be a lot of debris and some bodies in the waves too."
/Luca "Gory" Avanzini - Vocals/
---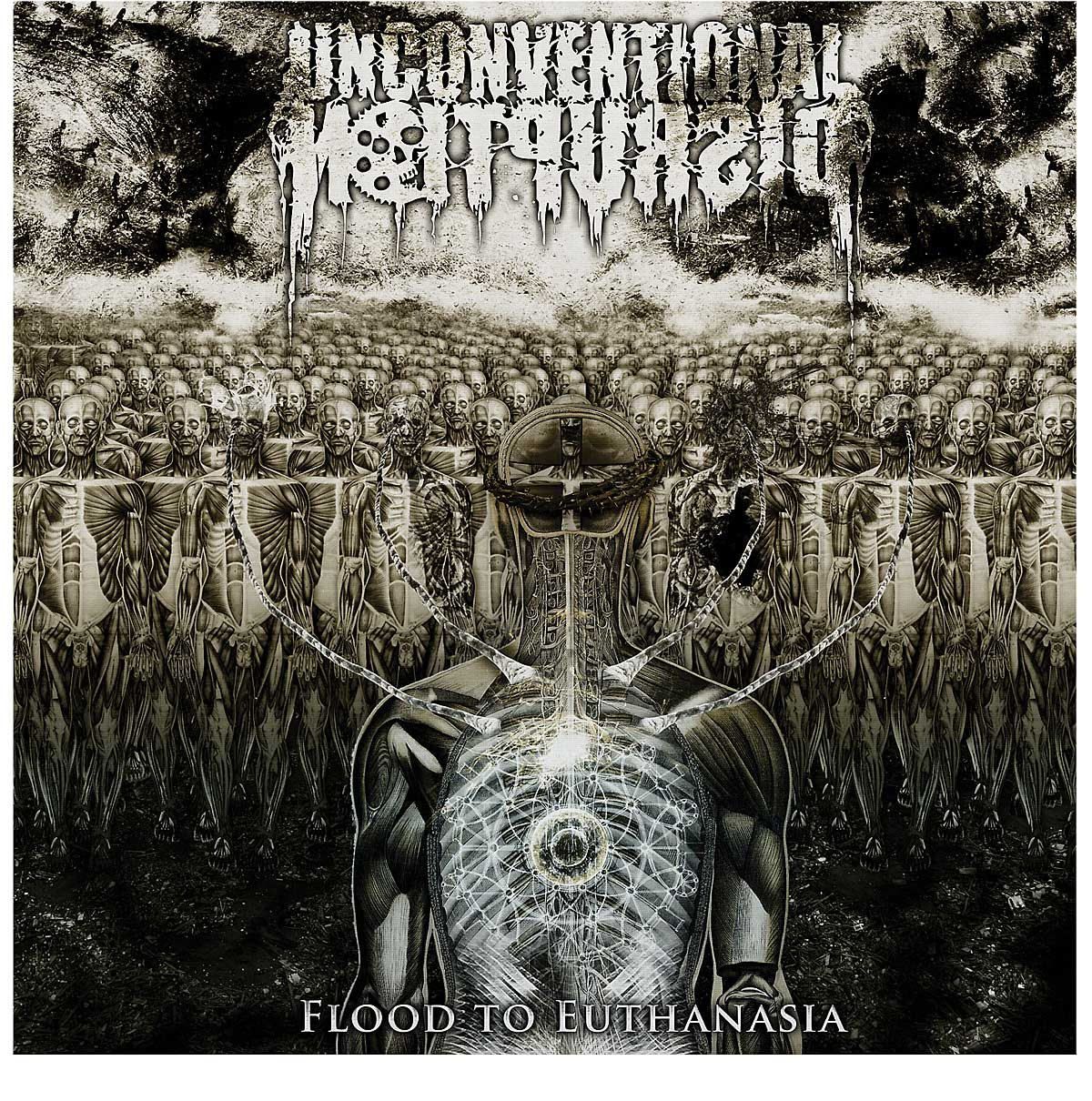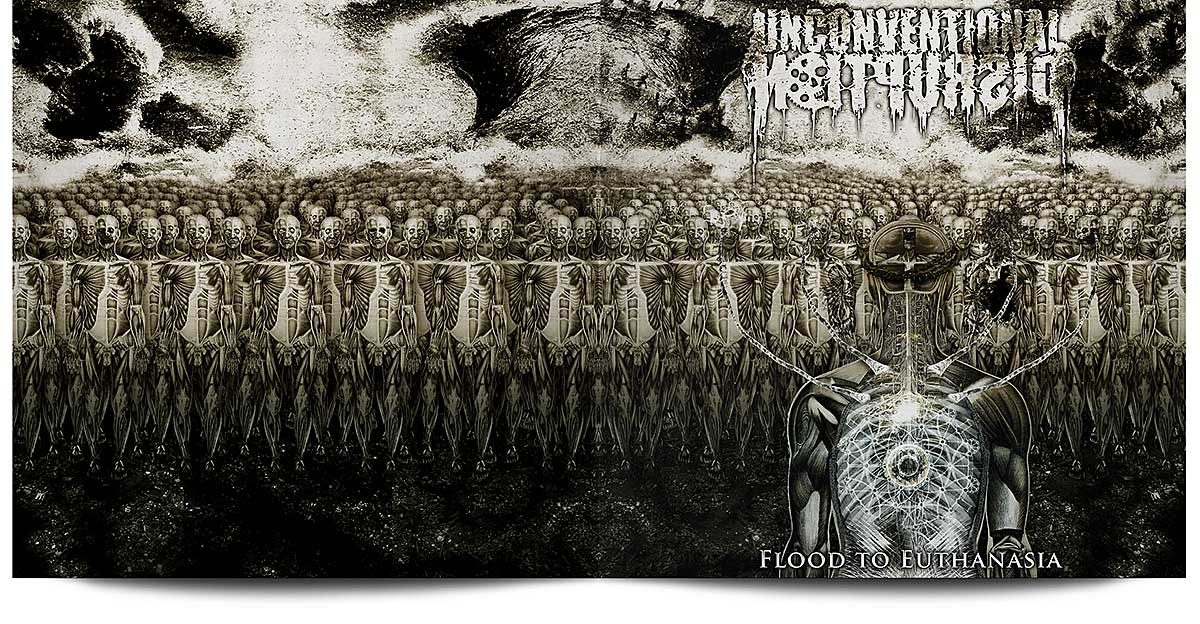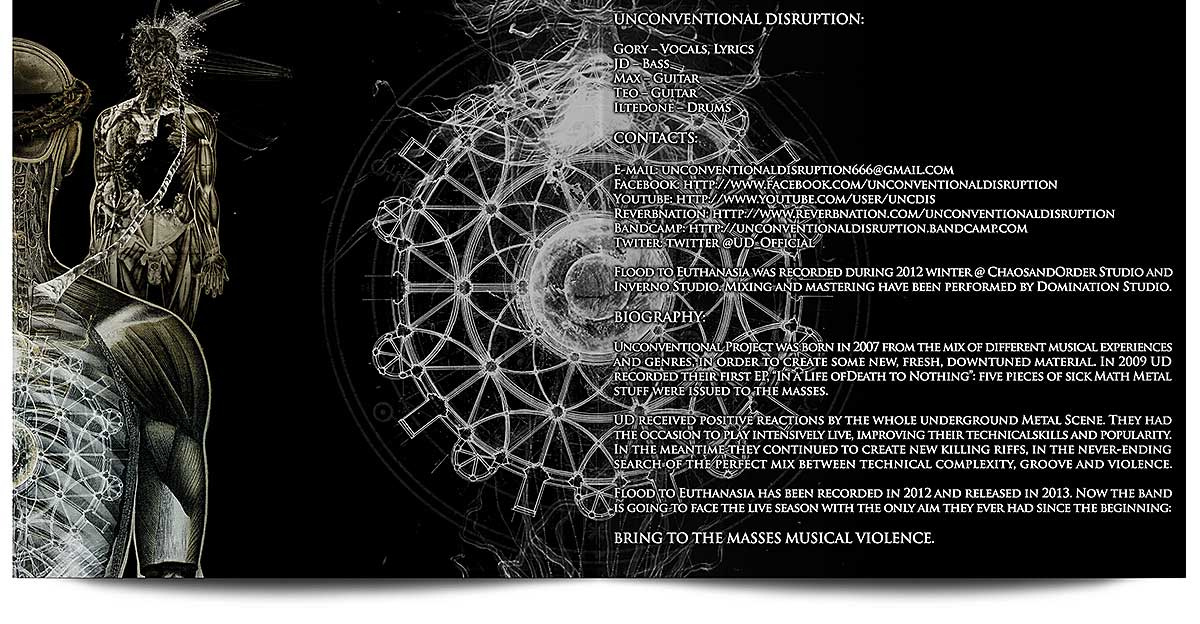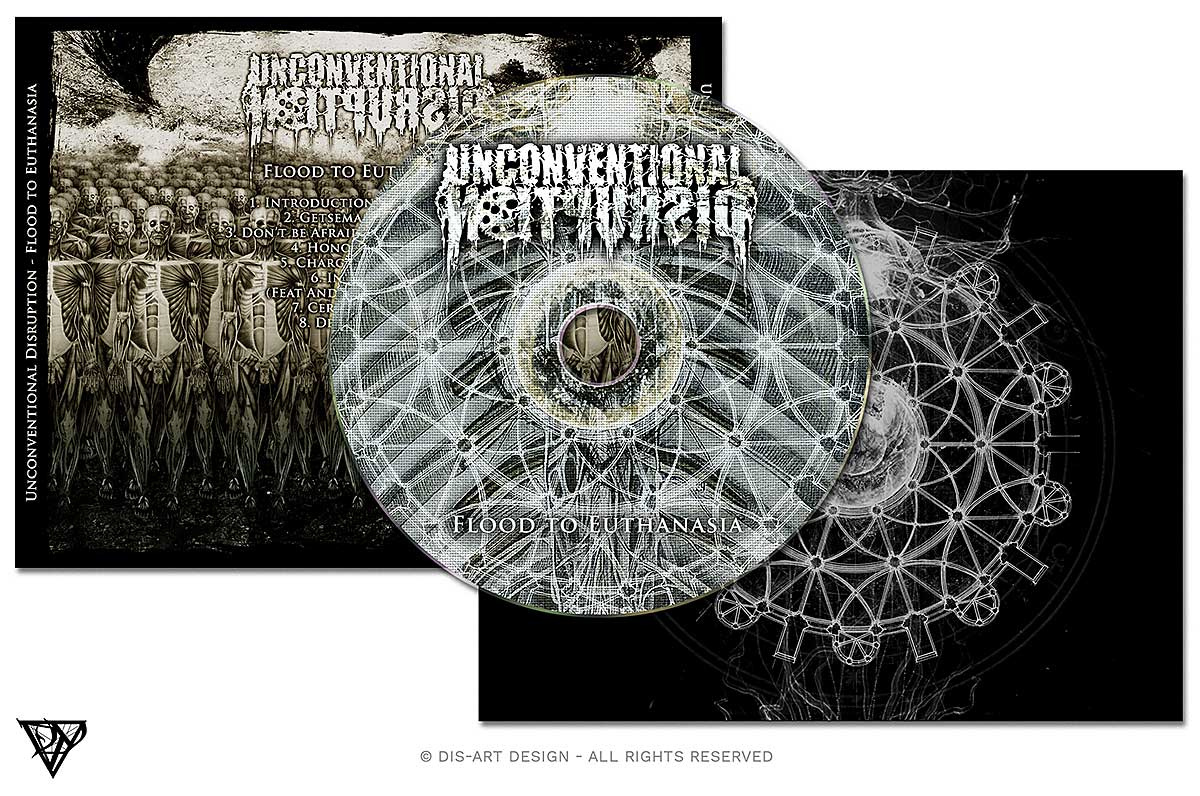 Interested in working with me? Just send a message here:
CONTACT ME